This exciting, Biblical and informative, live lecture series runs Sept 13 through Oct 19th on Mondays, Tuesdays, Fridays and Saturdays! We invite you to our church on those days at 7PM. Our dynamic speaker is our very own, beloved, Pastor, Lynnwood Spangler, a worldwide evangelist, loved by 1000's. He promises to lay out prophecy in a logical manner using the entire Bible for both Bible scholars and newbies alike, with quotes from the Bible, galore. You will not fall asleep during one of his sessions. You also won't want to miss a single episode! We will feature refreshments and earthly delights after each session and all study materials are free. Attendees will be awarded a new gift Bible at the end of the series. There is absolutely no charge for attending this once-in-a-lifetime, series. 
If you can't make it or prefer to view online, please go to:
                     https://livestream.com/GBURGSDA
---
We are live streaming every Saturday at 11:00 AM at both the Gettysburg and Hanover Seventh-day Adventist Churches.  Tune into our LiveStream channel Sabbaths (Saturdays), around 11AM for the live sermon.  Please note that all the past sermon archives are available at our LiveStream Channel.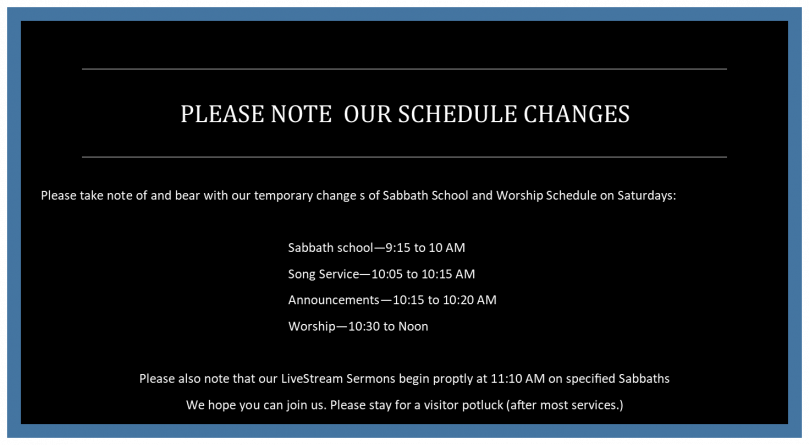 ​