This lecture series has ended. If you missed the series or just want to refresh your memory with all that was covered, please visit our LiveStream Channel at the link below.  

---
FYI... We are blessed that Pastor Lynwood Spangler is the local pastor of both the Hanover and Gettysburg Adventist churches, here in Adams County. You can hear him speak, live, alternating weeks between one or the other church each Saturday at around 11AM. In addition, we stream his sermons between the two churches via Livestream. His mission in life is to lay out salvation, doctrine and prophecy in a logical manner using the entire Bible, with Bible verses galore. He also peppers his sermons and presentations with humor, relational and personal observations and stories. You will not fall asleep during one of his sessions! 
We are live streaming every Saturday at 11:00 AM at both the Gettysburg and Hanover Seventh-day Adventist Churches.  Tune into our LiveStream channel Sabbaths (Saturdays), around 11AM for the live sermon.  Please note that all the past sermon archives are available at our LiveStream Channel.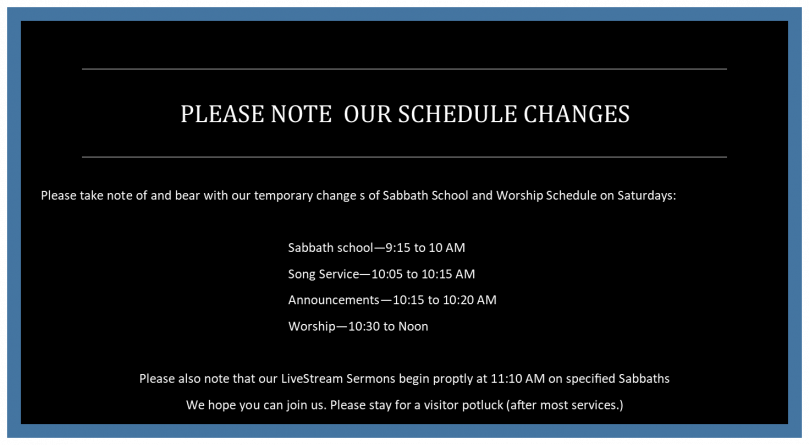 ​