OH MY! Here is a new update from Elder Gibbs! Our church is in the process of deciding to be open or closed. Either way, there will most likely be a LiveStream. We will keep you posted!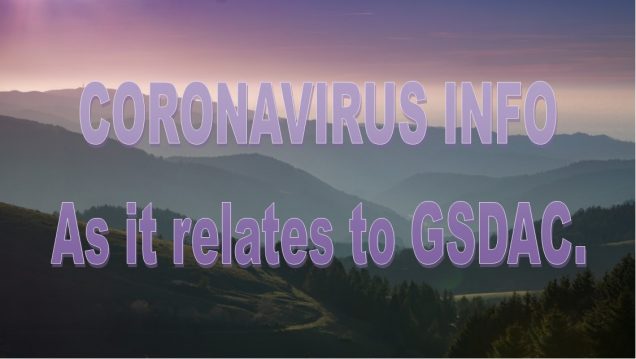 Good afternoon. Thank you for visiting our Coronavirus blog! As you probably know there is always new information regarding the COVID-19 Coronavirus. We will try to funnel the news, through the prism of how it relates to our church, at this blog.  Click the links below for the most recent information
03-18-2020 GSDA Church Board - Coronavirus Update 
03-17-2020 PA Conference - COVID-19 Update
03-16-2020 NAD PRESS RELEASE
Please text or email Susan Karppala if you have any breaking news about Coronavirus as it relates to our church. gettysburg.adventist@gmail.com
STAY HEALTHY!  PRACTICE SOCIAL DISTANCING!  FOLLOW CDC GUIDELINES!